Hello friends,
it's Halloween time and that means that our extra spooky content is making a return. The island inhabitans have been replaced with some truly terrifying creatures. Zombies, skeletons and mummies will be walking around the city. Street lanterns will turn to jack o' lanterns. Witches will fly through the sky and many other spooooky surprises are waiting for you.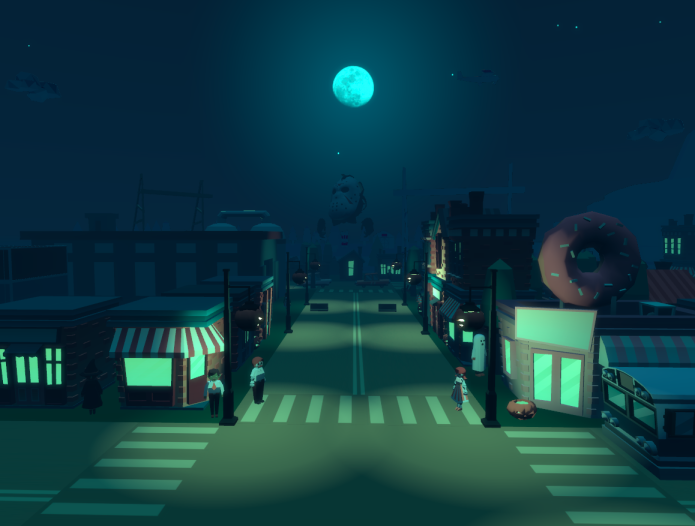 Some of the game modes are also explicitly affected with some scary fiends. Most notably, the UFOs are now Witches, who are trying to abduct the local cattle and some other participants of certain game modes have been spookified.
Single Player Mode Gets Some Love
Following some very polite feedback in one of our few negative reviews, we took another look at our single player campaign:

Low and behold, we did have a few bugs related to the campaign, which prevented player progress! Thank you kind reviewer for letting us know! We've fixed the issues and tested the whole campaign once more. Single player mode is back! The full changelist of fixes is below.
We hope you enjoy our Halloween content. If you want to share your thoughts and feedback on the game or to keep track of what we're working, make sure to join our discord.
And of course, if you enjoy the game, please be so kind as to leave us a review on the store page. It means a lot!
Cheers, Salmi Games
Changelog - Build 645
Fixes
Bombers have been removed from Single player campaign
Fixed mission descriptions
Fixed geometry of Intro levels to avoid menu clipping
SteamVR bindings loaded correctly even when launching from SteamVR
Fixed Mission 1 which was triggering the wrong AI wave pattern
Cars were being incorrectly spawned instead of actual enemies